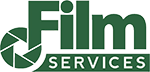 Film Services LTD
Email Film Services LTD
www.filmservicesltd.com
Acoustically insulated Soundstages from 3,500 to 18,000 square foot with three phase power
60 foot Green Screen Cyc wall and dedicated audio suite in Soundstage
A Fully Secure 35,000 square foot fully serviced backlot
Dedicated Production Build Space
World class Audio Post Suite
Studio D – Green Screen Suite
32 seat Cinema Suite with 7:1 surround and Nucoda Film Master 4K for colour grading
Editing Suite with Final Cut, Avid, Grass Valley Edius and Smoke
Multiple mobile editing systems for use throughout the studios
Multiple Production Offices with full business support
Kitchen / Catering Facilities
100 Meg Satellite Uplink for file transfer Multiple ISDN for file transfer
Filming, editing and streaming worldwide for casting sessions
Live streaming of presentations worldwide to organisation's networks and social media platforms
Upload / Transfer service for daily rushes
Lighting Provision with Soundstages
Grip Provision with Soundstages

Futurist Digital
Email Futurist Digital
Futurist Digital Website
Futurist Digital is a boutique RED EPIC Camera Hire, DIT, Education and Onset Post Production company based at FilmCity in Glasgow, Scotland. Futurist Digital provides RED EPIC DRAGON Camera hire, DIT Support for multiple camera formats and Onset Post Production services, for productions in Scotland, UK and Worldwide. We specialise in RED EPIC DRAGON Camera hire and workflows but also offer DIT and onset Post production services for multiple cameras formats, including the RED EPIC & DRAGON, Arri Alexa & Amira, F65, Canon C300, Canon 5D & 7D.
Based in Glasgow, Scotland, Futurist Digital is Scotland's only dedicated RED EPIC DRAGON Rental / Hire, DIT, Workflow and Onset Post Production specialists. We have over 6 years of RED experience using the RED ONE, RED Scarlet, RED EPIC and RED Dragon.
Working in close tandem with RED Digital Cinema, Steve Johnson, Managing Director of Futurist Digital Ltd. will be managing multiple REDucation courses around the world, including: London; Berlin; Singapore; Stockholm and Moscow. Steve will also be managing and teaching at RED Digital Cinema's invitation only, training events at the YouTube Space London.

HANDS ON Production Services
Email HANDS ON Production Services
Hands On Website
We provide creative technical services to film, TV, media, theatre and events. We specialise in armory, drapes, props, rigging, special effects and staging, and also supply consumables such as gaffer tape, FireCheck and Dirty Down ageing spray. Email us for a quotation: weapon hire, Steeldeck, Le Maitre Pyrotechnics, strange props and more.

PROCAM Glasgow
Email PROCAM Glasgow
PROCAM Glasgow Website
Procam is Europe's leading digital cinematography and hire facility. For over 25 years, we have been providing kit and crew to many of the biggest broadcasters, production companies, event organisers and music productions throughout the UK and internationally. With office locations in Glasgow and Edinburgh, Procam is Scotland's longest running hire facility, providing the very best in digital cinematography from coast to coast, including the Highlands & Islands. Our industry expertise is also available nationwide from our branches in London and Manchester, and also across the Atlantic from our stateside office, Procam New York. Project management, workflow consultancy, training, 24/7 support and our renowned Kit plus service are just some of the ways we can support your production.
Part of the Procam Group is Take 2, a leading supplier of professional digital and motion picture equipment within the Film and TV industry. Since its inception in 1999, Take 2 has serviced a wide variety of high profile award-winning productions, including feature films, dramas, commercials and pop promos. With a huge wealth of technical knowledge and industry experience, Take 2 is able to offer expert advice and support throughout the entire production process. In addition to its camera division, Take 2 also encompasses an extensive grip, crane and remote head facility, in addition to its own digital lab and grading suite.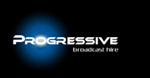 Titan Props
Email Titan Props
Titan Props Website
Titan Props provides prop hire for film, TV, theatre, music videos and more from our 11000sq ft warehouse in Kinning Park, Glasgow. As well as thousands of retro and unusual props, we also have a recently built studio for hire with green room facilities which has already been used for music videos, commercials and smaller set builds. Whatever your enquiry, give us a call on 0141 427 2871 and we'll see what we can do.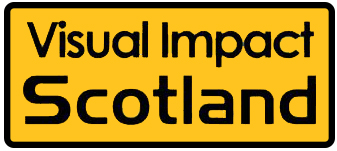 Visual Impact Scotland
Email Visual Impact Scotland
Visual Impact Website
Scotland's premier broadcast rental house. With unsurpassed tech knowledge and the might of 24/7 Drama and the Visual Impact Group behind us we can deliver everything you need to facilitate your next production in Scotland.
Everything from an afternoon taking stills in the Glasgow streets to a full Hollywood feature in Glencoe we are the only destination for your equipment needs north of the border.
ARRI specialists but also fluent in RED, we maintain a vast stock of cameras, lenses and grip equipment at the best prices around.